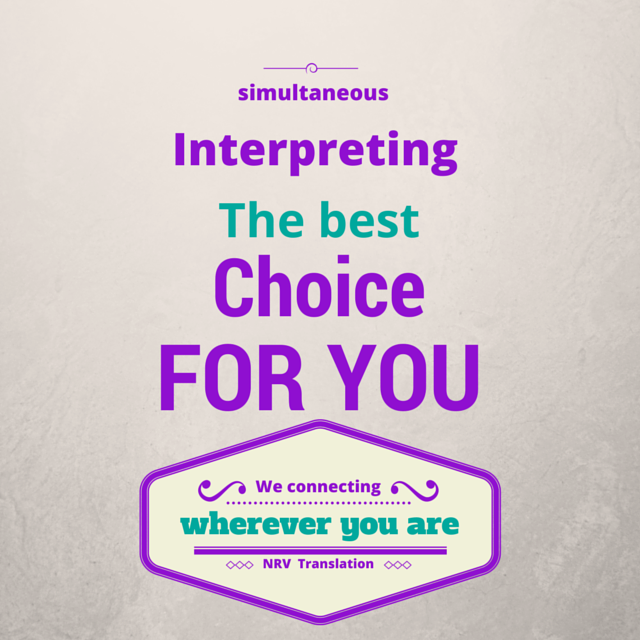 Simultaneous interpreting is characterized by the use of interpreting equipment. We will provide its installation according to your wishes. A simultaneous interpreter translates speech in a separate room or cabin. This is because he has to be able to properly focus on a speaker.
The listeners have headphones, where the interpreter simultaneously interprets. This type of interpreting is very demanding and therefore at least two interpreters must interchange during interpreting.
It depends on the duration itself of simultaneous interpretation. On average interpreters take turns after some time. The interpreter, who currently does not interpret notes and technical terms in order to maintain a unified terminology.
What devices are used for simultaneous interpreting?
interpreting cabin

wireless microphone

wireless headphones

sound system, speakers

lightening

screen, projector for projection (Data projector)

• audio / video recording of the interpretation of your choice
For further information, please contact us by mobile: 421 911 917 128 or by e-mail: nrv@nrv.sk